TLC is located on 50 acres in the beautiful Larabee Valley. Below are brief descriptions of each facility.
At the bottom of the page are PDF maps of the grounds and the 9-hole Disc Golf Course.
Dining Hall and Kitchen
The dining area can seat 140 people (tables and chairs are provided). The kitchen is fully equipped with: eating and cooking utensils, dishwasher, walk-in refrigerator, freezers, ice-machine, ovens, stoves, convection oven, microwave, etc.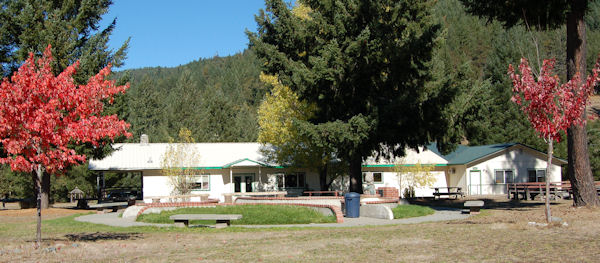 Registration Building
The registration building has two bedrooms with beds, a bathroom and a large room that's perfect for meetings or get-together's.

Cabins
There are fourteen cabins with bunk beds to sleep 12 people in each. Most bunks have mattresses, but you'll need to bring your own bedding or a sleeping bag. The cabins have electricity and heating (perfect for your winter get-a-way) with restrooms close by.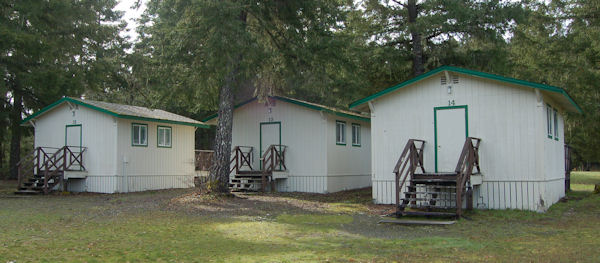 Restrooms/Showers
There are two restroom/shower facilities in the main camping area – one men's and one women's. Each heated restroom has 6 showers, toilets, and sinks. There are two additional handicap accessible bathrooms and a shower at the back of the Dining Hall. Hand soap, toilet paper, and hand towels are provided.

Swimming Pool
Cool off and enjoy the pool during the heat of the day!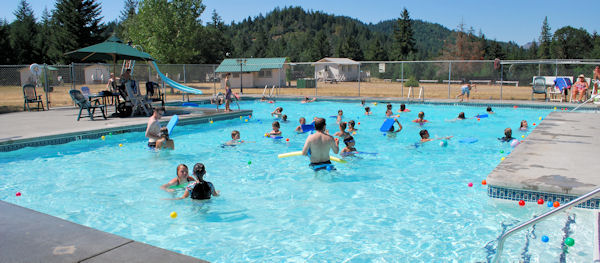 Outdoor Amphitheater
Open-air, concrete tiered amphitheater style seating that can accommodate 150 people for concerts, group gatherings, and other events.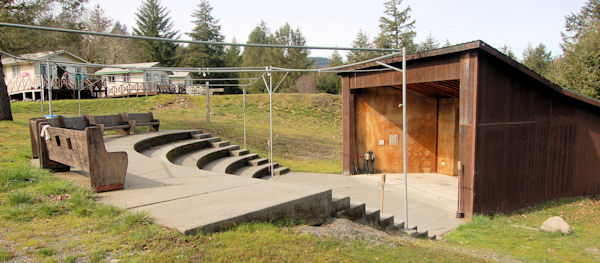 RV Sites
There's room for ten RV's. Each site is equipped with electric and water hookups. (NOTE: no air conditioners please)

Click on the pictures below to download a full size PDF of the camp layout and the 9-hole Disc Golf Course